Environmentally friendly, cost effective, safe, efficient and remote controlled operations. Offering innovative solutions built for you, we provide superior longevity for all water management needs.
Dredging & Solids Removal
UAT is not your normal dredging solutions provider. We highly tailor our products to specialised applications. Accordingly, we can offer a wide range of dredging and solids removal products that can be custom built and further tailored to suit your specific needs.
We offer a Jetting Dredge (previously known as the SlurryRat) designed specifically for mining and abrasives. With a particular focus on safety, efficiency and effective removal of semi-compacted mineral slurries, the Jetting Dredge is ideal for use in industries such as mining, municipal wastewater, heavy industry, refineries and the oil & gas sectors.
Our  Sludge Harvester is an ideal modular style solution for sludge problems. It provides gentle and continuous sludge removal using our multi-head technology and supports onboard mounting of pumps (via floats) or land based pump sytems.
UAT also designs and manufacturers a Suction Dredge (previously, the SludgeRat) which is specifically for non-compacted and soft organic sludges. While generally used within wastewater plants, it also has a great range of applications beyond this.
We also provide an Air Lift Dredge (previously, the AirRat) which is an excellent option for ongoing pond maintenance works. This provides particularly gentle batch removal of solids while at the same time maintaining minimal disturbance to the surrounding pond, tank or impoundment.
Specifically engineered for fluidising sediments while not damaging pond liners.
Our Jetting Dredge is a superior, cost effective solution for all of your pond cleaning needs.
Featuring:
Remote controlled height adjustments
Continuous loop rope winching system
Targeted high pressure water agitation and suction
Ponds typically up to 20,000 square metres in surface area
Compact footprint
Modular Flotation Systems
Our range of modular sub-pump flotation systems gives you the benefits of hassle free pump handling and superior protection.
With options to float, lift, push and tow, we have proven designs to safely and easily position, handle and manoeuvre your submersible pumps.
Our Modular Flotation Systems are the most adaptable, robust and unmanned floating structures which are capable of supporting an enormous variety of pumps up to 5 tonne.
By featuring this fully interchangeable modular system, the result is a robust system which is entirely capable of growing alongside your needs. Including the support for a wide range of pumps, UAT's flotation systems are a definitive answer to protecting your most valuable assets.
Handling advantages and options include:
Crane
Dozer
Excavator
Truck
Trailer
Workshop
For hassle free pump handling and protection. Our proven designs can safely and easily position and manoeuvre submersible pumps ranging from 50 kilograms to 5,000 kilograms.
Featuring:
A fully interchangeable modular system
Support an extensive range of pumps from many manufacturers
Protect your most valuable assets
Limitless customisation options
UAT is heavily involved in aeration and mixing technology. We are currently undertaking some exciting new work in this field. Keep your eyes on this space to see some of our featured work, or contact us now to find out about what we can offer you.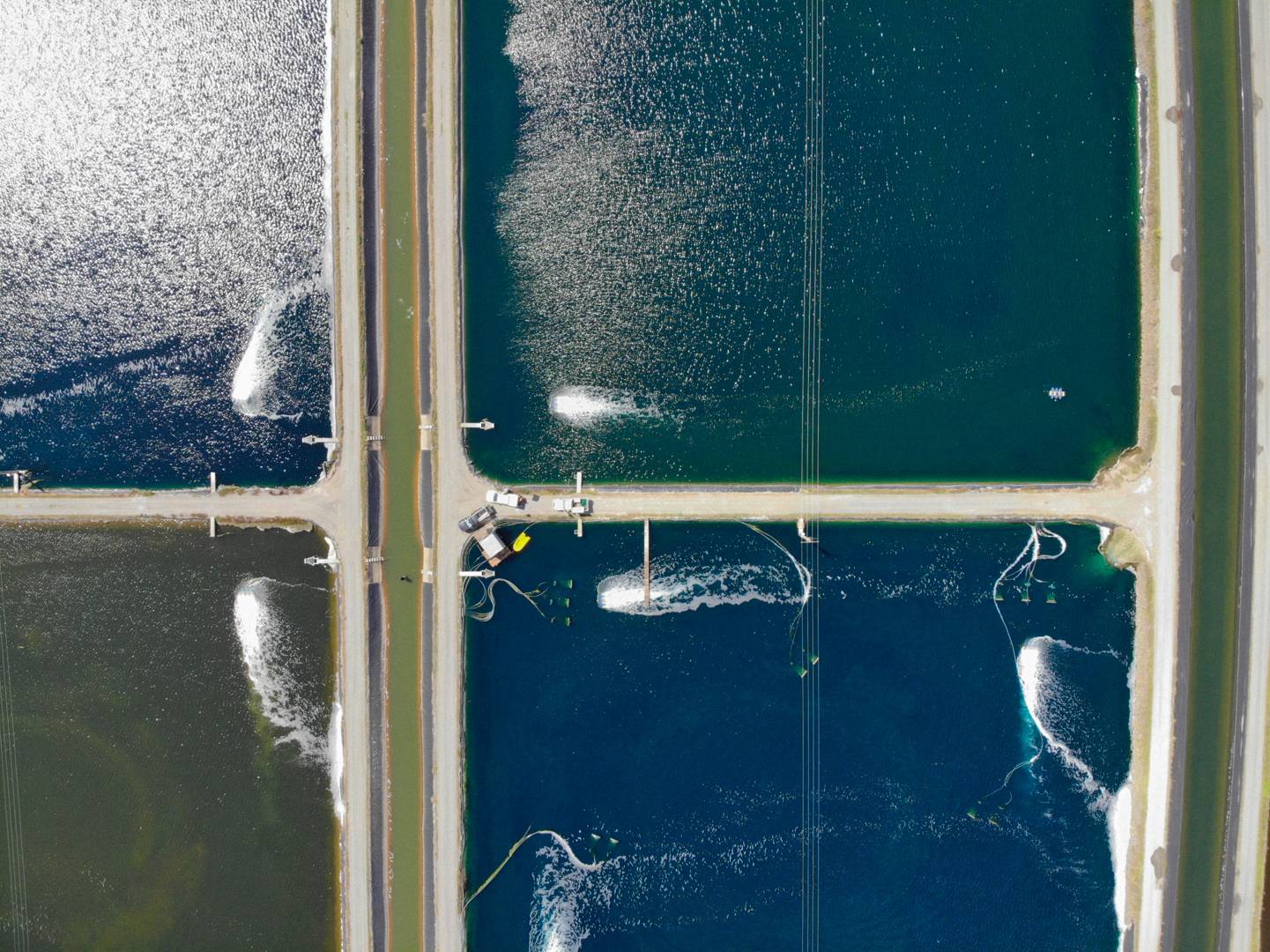 Our high strength Baffle Systems provide a superior, environmentally friendly, long term and low cost aeration and water circulation system.
Featuring four separate components: a quad chambered ballast float, a lift frame, a panel adjuster strut and an air deflector panel. Due to this configuration you are able to adjust depth of columns and attach a variety of diffusers in order to increase air water contact time.
Adding a flexible solid wall skirting allows you to provide increased depth reach as well as a barrier to assist with deflecting, settling and retaining solids.
All of our configurations are modular and extremely expandable.
Technology for industrial sites, mining sites, municipal wastewater, abattoirs, piggeries, dairies, fish and shrimp ponds with an expandable configuration.
Aerates and mixes water
De-stratifies
Produces directional currents
Improves sedimentation
Increases detention times