Industry: Mining
Product: Jetting Dredge
Location: Western Australia
The twin plastic lined pond system is joined by a small bridging spillway to manage the process water beside a wash plant and thickener.
The heavier sediments are captured in the primary pond with the lighter slimes flowing into the secondary pond.
Dredging with one of our Jetting Dredge solutions commenced in the secondary pond to capture as much of the slime as possible and transferred via a Warman booster to a drying area.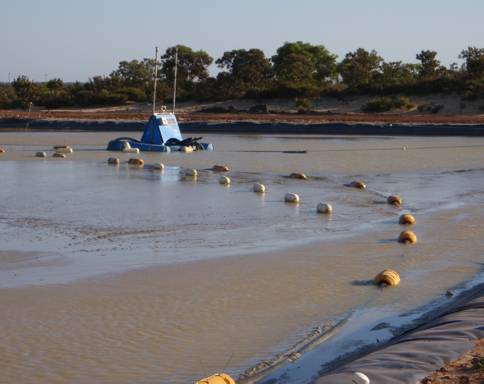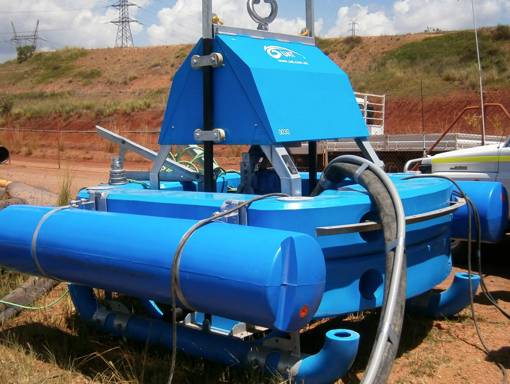 2 process ponds; dimensions of 5 metres depth, 50 metres length and 30 metres width.
Slimes volume was unknown starting the job, with an assumption of 80% full for a total 12,000 m3 in-situ
Slurry SG = 2.65
Water pH = 7.0
Slurry fines not dry due to water coverage
Slurry to be discharged to client booster system at between 20 to 30 Litres per second within 150 metres.
Pond water level was able to be adjusted to make best use of existing pond waters for jetting and dredging depths.
Slurry content was varying across the pond area.