The Jetting Dredge (previously known as the SlurryRat) utilises high-pressure water jets, at the sediment interface, to assist in the breaking up of compacted fine particles, thus fluidising the sediment toward the priority dredge pump.
9 Return to Dredging and Solids
The Jetting Dredge – Slurry Management Systems
Capable of operating in many hazardous environments, the Jetting Dredge is popular in both the mining and abrasive industries. However, this suitability makes it equally ideal for use in locations such as quarries, sand and aggregate plants.
Through the combination of suction and agitation, along with constant movement of the unit through a pond or tank, allows effective and efficient removal of semi-compacted mineral slurries. The resulting slurry is then ready for delivery to the next processing stage at your required rate.
Our Jetting Dredge is ideal for use in poly, concrete or clay lined ponds. By removing the need for any cutter heads and augers, the result is a suction head that can physically contact the liner, and do so safely, providing maximum lining protection.
Some common usage applications include:
Mining
Municipal Wastewater
Heavy Industry
Refineries
Oil and Gas
Ponds can remain on-line and operating throughout the process
Quiet and environmentally friendly
Suitable for scheduled maintenance in addition to major slurry removal projects
Flexible designs available for difficult site conditions
Suitable for most pond linings
Cost effective operations
Easy commissioning, decommissioning and cleaning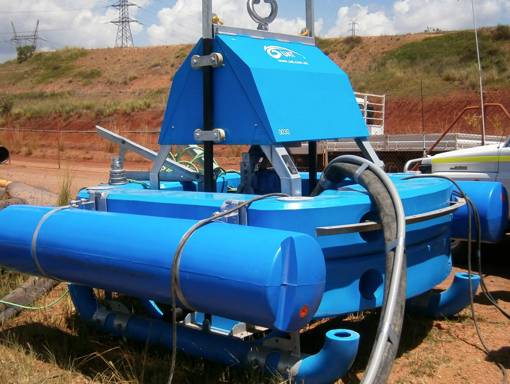 Performance Metrics and Pricing
UAT will generally build a Jetting Dredge to match customer needs. To do this we match a surface mounted jetting pump with a 4 or 6 inch primary dredge pump. The primary dredge pump that we select will best suit the sediment for the job.
A typical Jetting Dredge can deal with 80 to 100 m3 per hour within a 150 metre radius. Volumetric densities of 20% to 40% are achievable.
As these are custom built to suit a specific purpose and components must be carefully selected to meet UAT standards for quality, longevity and slurry requirements.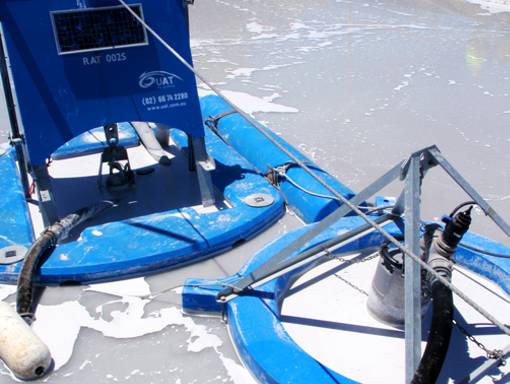 Flyash Settlement Pond
An ash settlement pond at a large coal fired power station required an online sediment management solution.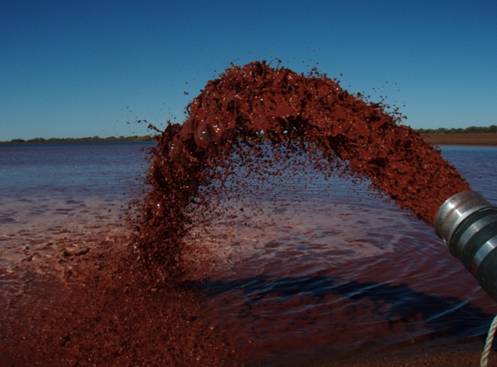 Nickel and Cobalt Process Ponds
A Jetting Dredge is used at a refinery to clear up sediment on the process pond surface.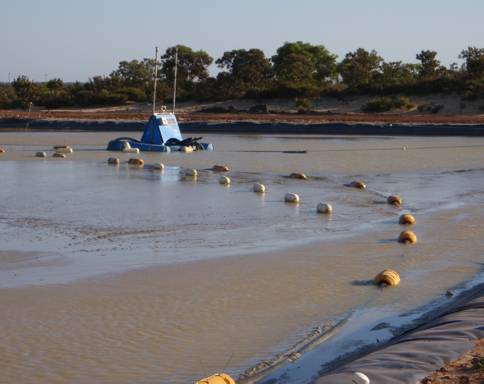 Mineral Sands Slimes
Catching as much slime as possible from a twin lined plastic lined pond before transferring to a drying station.