Designed for sensitive environments, the Air Lift Dredge (previously known as the AirRat), is a perfect fit for a variety of applications, including maintenance.
9 Return to Dredging and Solids
The Air Lift Dredge – Gentle Ongoing Maintenance
Designed specifically around sensitive environments, our Air Lift Dredge systems allow for gentle batch removal of mineral sediments, making them an excellent tool for ongoing or continual pond, dam, tank and lagoon maintenance.
This design lifts sludge (with minimal disturbance) from the bottom of the impoundment while, at the same time, transferring it into a floating concentrator tank to allow for settling. Following this settling phase, you may pump to a specific dewatering system on site.
Slurry can come in an enormous variety of particle size, aggregation, distribution, cohesiveness, flow characteristics, sedimentation rates and specific gravity.
In general, our Air Lift Dredge systems will suit your project requirements, which ultimately determine the size of the system. However, with a typical Air Lift Dredge, suction water agitation dredging usually achieves a 15% to 40% resettled solids for SG's (Specific Gravity) up to 3.0.
Operation of the Air Lift Dredge is a simple process. Firstly, through use of an automatically controlled height adjustment, we deliver compressed air to the suction dredge head assembly, hence producing the airlift action. In the next step, we deposit that sediment into a flowing gravity settlement tank. Finally, you may decide to pump the collected solids to the pond bank, or elsewhere, as required.
A combination of both high-pressure water agitation and suction is available as an optional extra. This combination allows blending of the solids and liquid together in one process.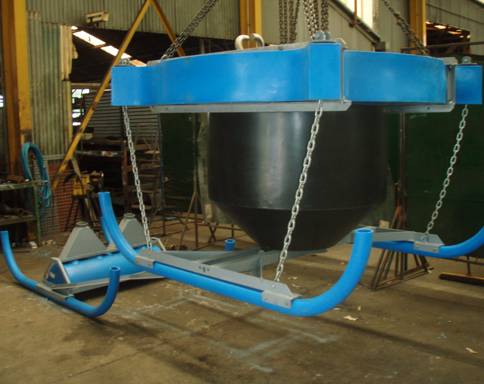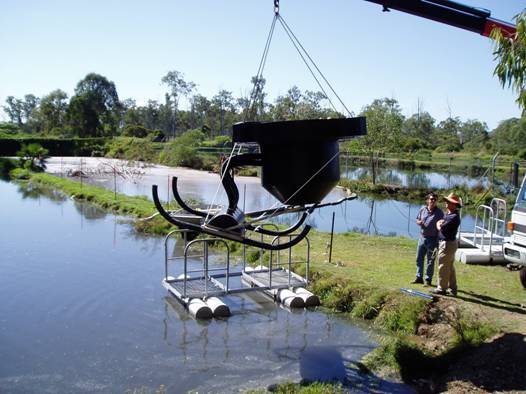 Gently removes sludge with little impact on water quality
Easy to operate
Use in any location, on any pond liner
Low profile
Adaptable and expandable
Semi-unmanned operation
Minimum bottom disturbances
Quiet
Safe for the public
No odour
Flood management
No polymer dosing of sediments or sludges required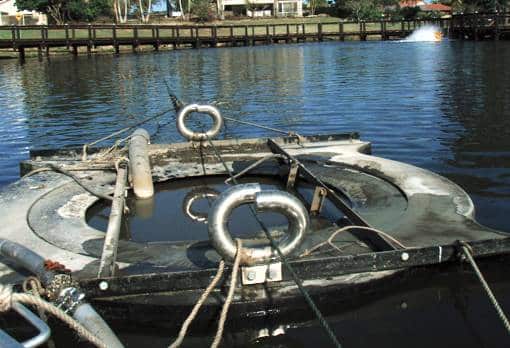 Blue-Green Algae Control at Rosser Park
Sludge management & removal as well as blue-green algae control in a highly sensitive environment…